Gahwa Do Co is a Manufacturer of authentic Arabic and Latin coffee and tea capsules                                                                                                                
Company stage: Seed Funding 
INVESTMENT WARNING!
GAHWA DOT CO IS A HOME BUSINESS WITH A NEW WLL CR (WITHOUT LICENSE). HENCE, THE INFORMATION PRESENTED ARE IN THE FORM OF FORECAST WITH NO SUPPORTING AUDITED FINANCIAL STATEMENT. 
How the story began?
1) While Mahmood was studying abroad in the UK, he noticed that there was a huge gap for the Arabic coffee and red tea in Gulf authentic flavors.
2) Mahmood was thinking of a way to get those drinks abroad but in single pack which can be prepared instantly without the need of mixing and boiling.
Therefore, Gahwa.co started as a productive family business "Home Business" back in 2019 and it was only a concept and early-stage prototype.
"Red tea and Arabic coffee capsules in our Gulf aromatic and authentic taste!"
At Gahwa.co, we are inspired to take the first step in continuing the legacy of the original taste of the Arabic Coffee. Our goal is to influence people to keep hold of the authentic taste in accordance with the market trends and technology of preparing the Arabic Coffee.
Why Us?
We differentiate ourselves by offering local ownership, healthier ingredients with all natural recipes than other competitors.  More interesting flavors and freshly grinded spices.
Product description:
Coffee & tea capsules that have delicious Arabic and Latin roasted coffee and tea blends based on recipes that the chief roaster blends from his own Arabic roots for a reasonable and affordable prices.
•Arabic Coffee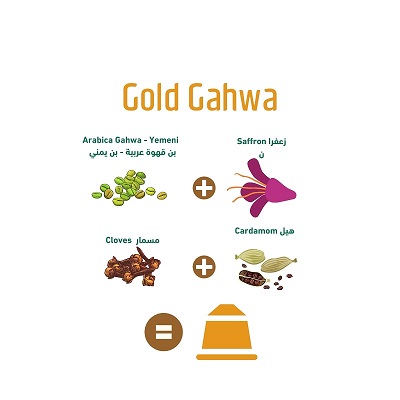 •Tea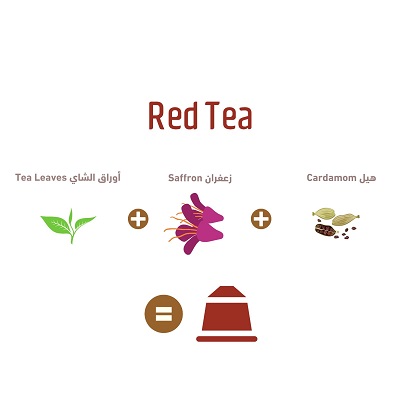 •Latin Coffee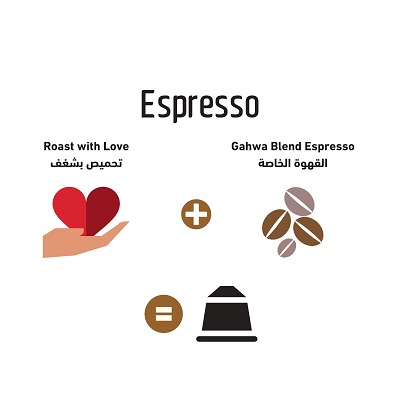 Target audience:
Downtown coffee lovers, office workers and students on campus locally or abroad deserves the best and yet the most convenient way of preparing Arabic Coffee, Red Tea and Espresso on the go.
Revenue streams:
•Sales through retail shops
•Sales through eCommerce (business' website & Instagram account)
Use of fund:
•USD 24,000 (30%) Machinery and product development
•USD 32,000 (40%) Working capital and running expenses for 2 years
•USD 24,000 (30%) Marketing, distribution, and retail expenses
Next steps:
Go to Market Strategy
To determine if Gahwa.co is successful, it is different from B2C and B2B sales strategy. 
The goal here is to keep our plan alive by tracking our actual results, identifying poor assumptions or weak performance as early as possible, and correcting course right away to keep our business on track.
Second Half of 2023 - Bahrain Market Expansion:
•After securing the Investment amount, we will allocate amount "USD 24,000" for Research and Development and buy the machinery in order to achieve the proposed net profit projection of 2024 "USD 188,000".
•Register Gahwa.co as an international Registered Brand.
•Gain more exposure and participate in as much events and venues as possible.
2024:
Business to Customer Sales - B2C scenario: Gahwa.co will focus mainly on eCommerce sales through its platform www.Gahwa.co and across other Marketplaces. Then expand locally to the supermarkets and cold stores.
Business to Business - B2B scenario: numbers and sales projections could be achieved with two B2B contracts only! We are currently finalizing a major B2B contract with a huge FMCG distributor in the MENA Region.
2025:
Business to Customer Sales - B2C scenario: Exist in all GCC countries and the whole MENA Region through our partnership with an international Hypermarket Chain.
Ultimately, Gahwa.co will be the number one choice for ordering coffee supplies and appliances. Further, activate international shipping through our eCommerce and major providers such as Amazon.
Exit Plan
After 2025, Gahwa.co is ready for another acceleration either buy searching for another investment or sell the company with 70% more in terms of existing valuation